Category Archives:
Southern Gardening
I've always  been amazed with the delicate beauty of camellias. Their flowers, in my opinion, often resemble those of a rose. Of course, everyone knows I love roses, so during the winter months my camellias become my 'winter roses'.
My camellia collection consists of a dozen- 9 Camellia japonicas and 3 Camellia sasanquas.   Of course, by choosing both species I can have the best of both worlds with blooms in the fall, winter and spring.

Presently, I am enjoying the glorious splendor of the Camellia japonica's in my garden…

Nuccio's bella rosa is one of my favorites. I planted two medium sized bushes a few years ago and it never disappoints. Beautiful formal, 4 inch red blooms almost all winter. Gorgeous! 
Another favorite that I've grown for years is 'Nuccio's Gem'. I must say what a gem it is with its sparkling white formal winter blooms. Mine is 6 feet tall and situated in a protected area in my garden.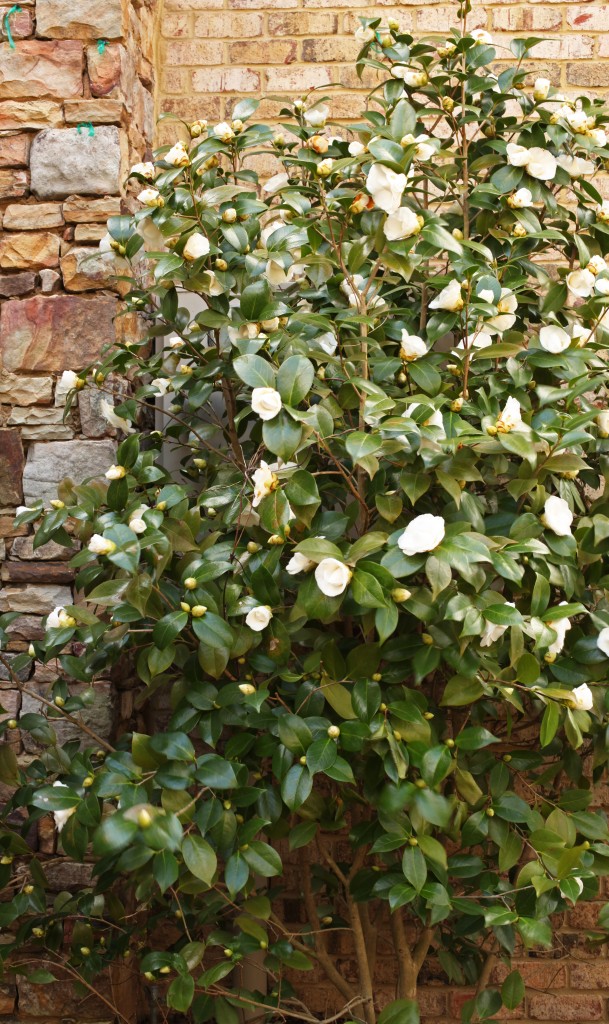 This X williamsii hybrid grows well in my Zone 7b hot and humid climate. 'Delores Edwards' has beautiful large semi double orchid pink flowers. Lovely.
 Please click this link for a previous post on my fall blooming Camellia sasanquas .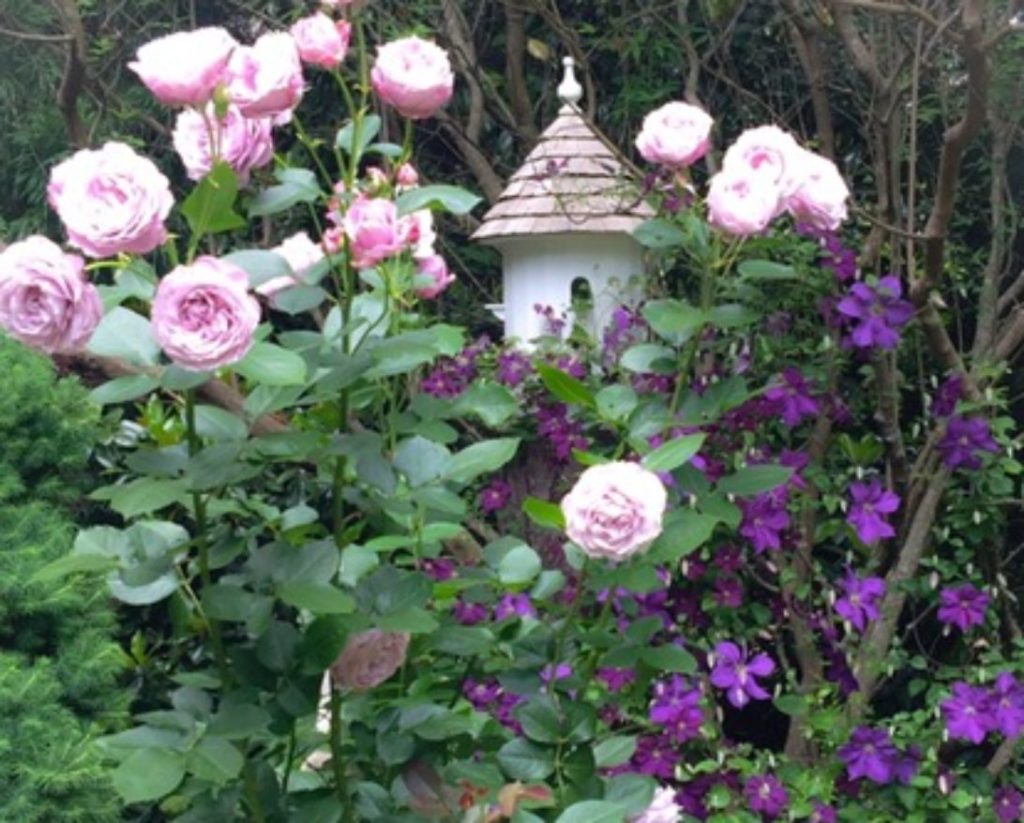 This has been a spectacular spring for my clematis.This captivating vine is definitely the 'Queen of Vines' with its elegant and colorful meandering blooms. Having grown close to 50 varieties, the majority purchased from Dan Long @ Brushwood Nursery I just can't get enough of them in my garden.  Here's a video peek of several varieties blooming in my garden now….