Category Archives:
Potting Bench
I Love to decorate my garden for the seasons. Fall is no exception, especially when it comes to PUMPKINS!
Nothing enhances my garden more this time of year than their vibrant array of colors, shapes and warmth. Pumpkins combined with gourds, mums, grasses, Chinese lantern plants and other 'fall' accents bring a cozy and inviting feel to my garden. With little effort, (except for the effort of collecting all the pumpkins) you too can decorate your garden with colorful pumpkins.
I must warn you though, it is fun and addictive!  Of course, I tend to go a little over the top with pumpkins in my garden, but that's what makes it 'festive'.
Note:  All photo's, fall garden decor, containers and wreaths were designed and made by …ME…"The Graceful Gardener".

Hope my 'Festival of Pumpkins' inspires you to add some to your garden…..
 Spilling down my Staircase….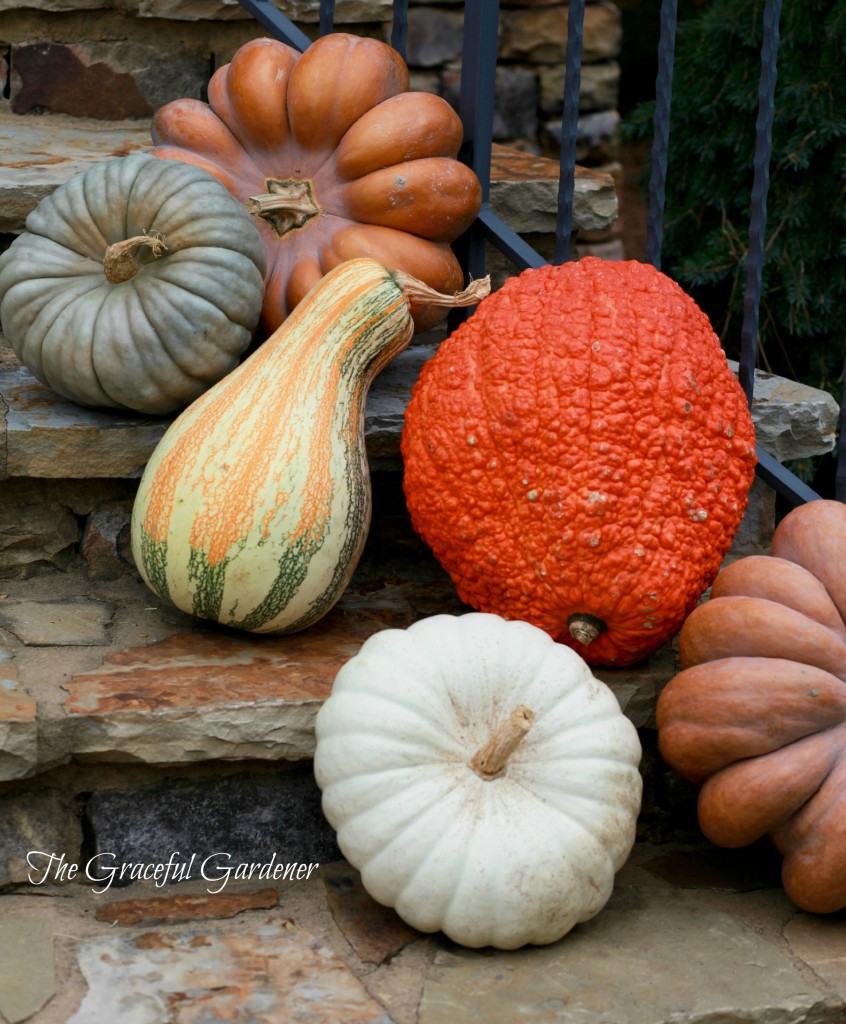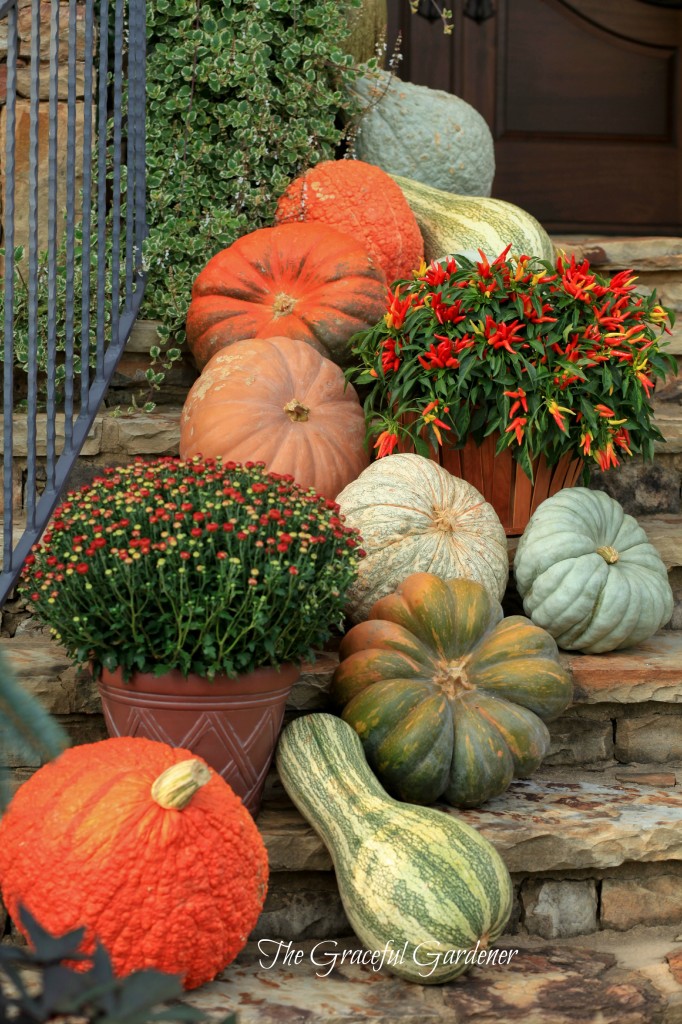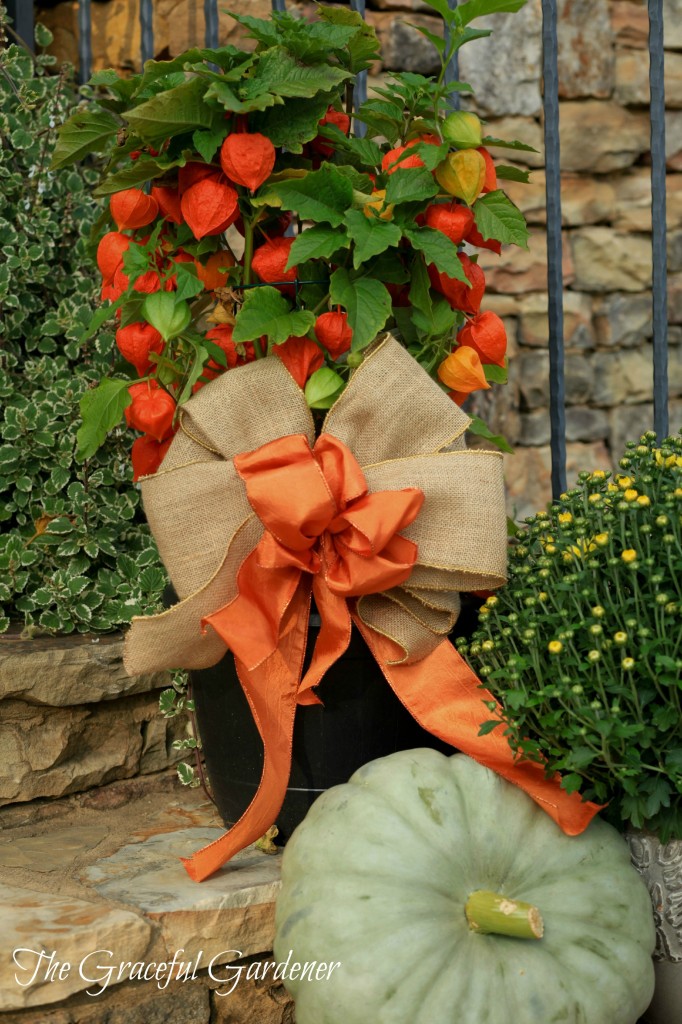 My Potting Table and Bench……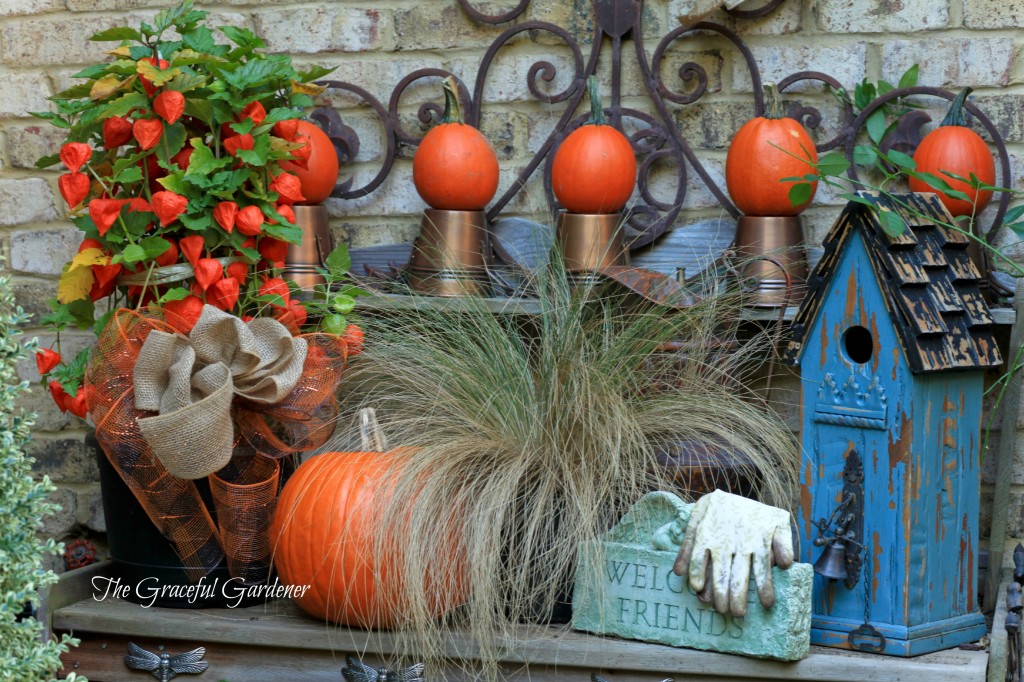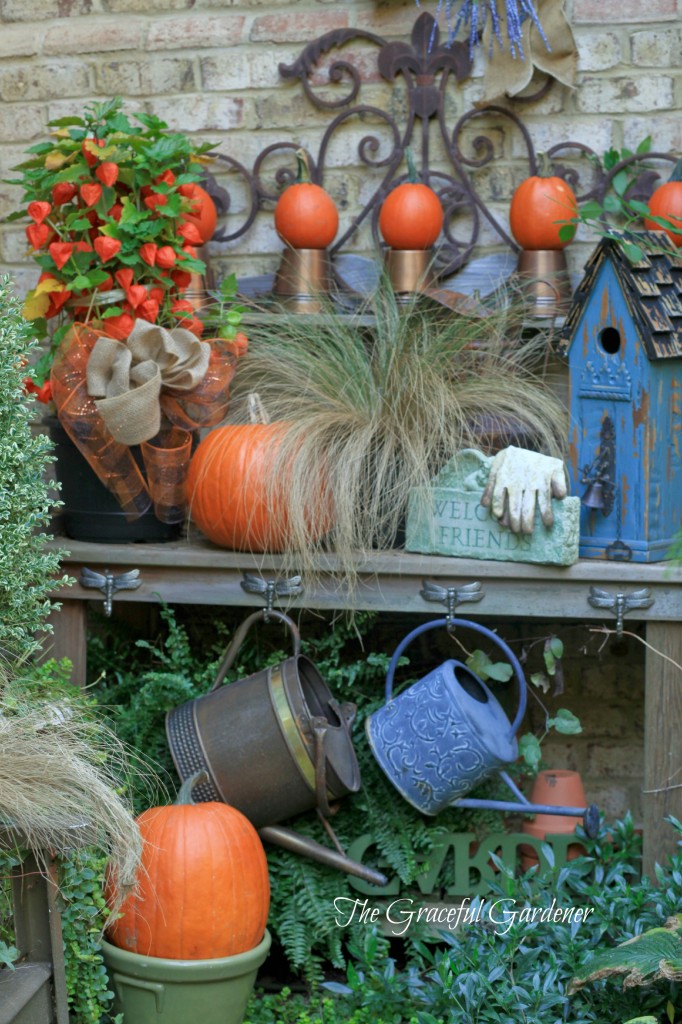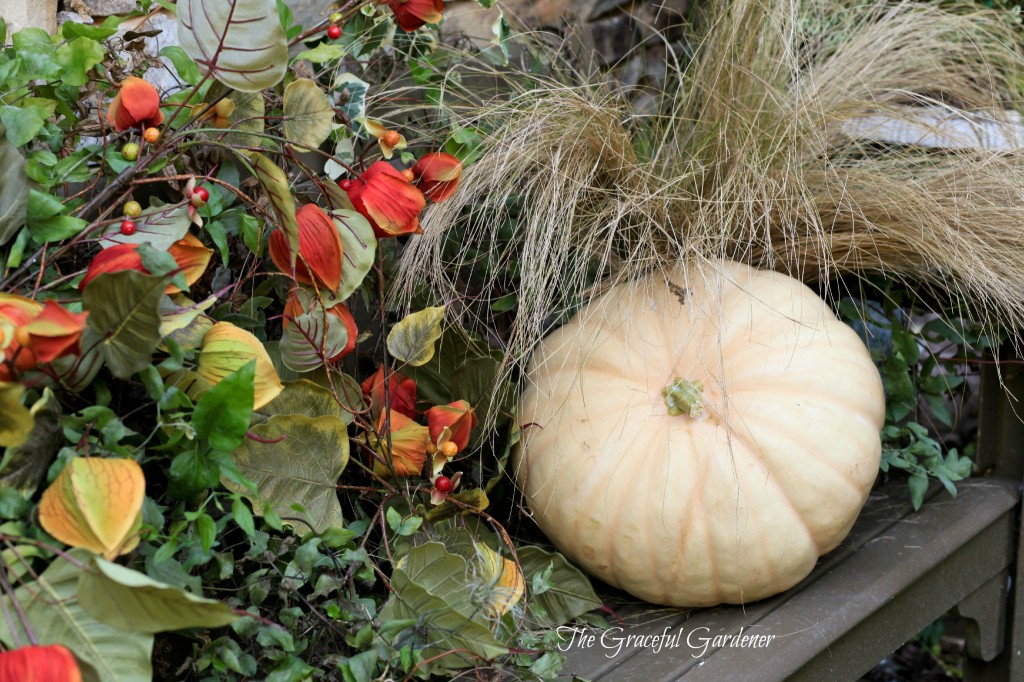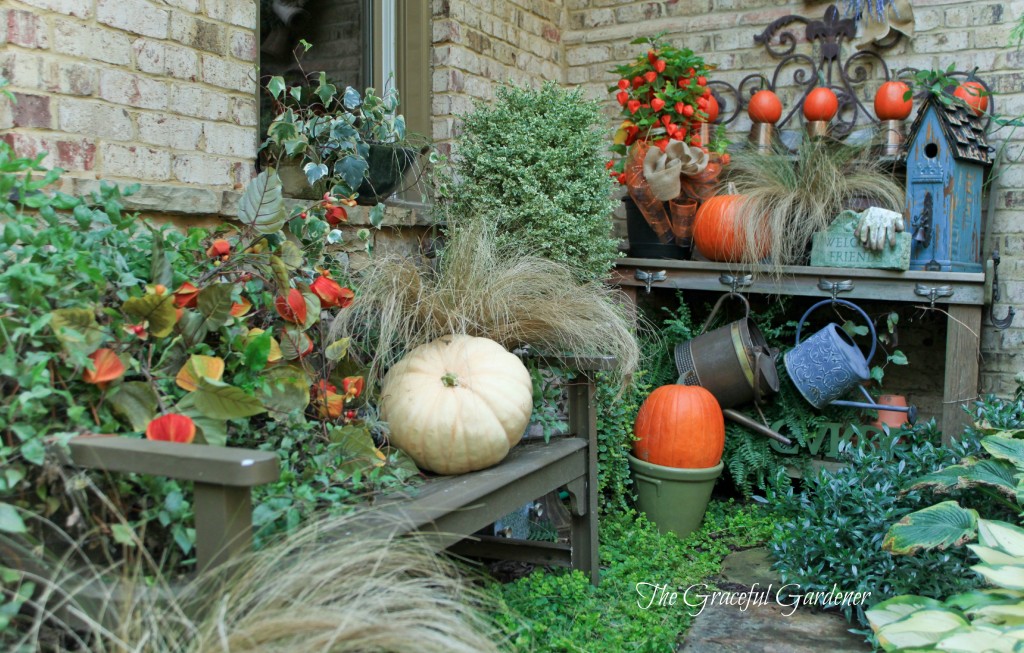 My Moongate…..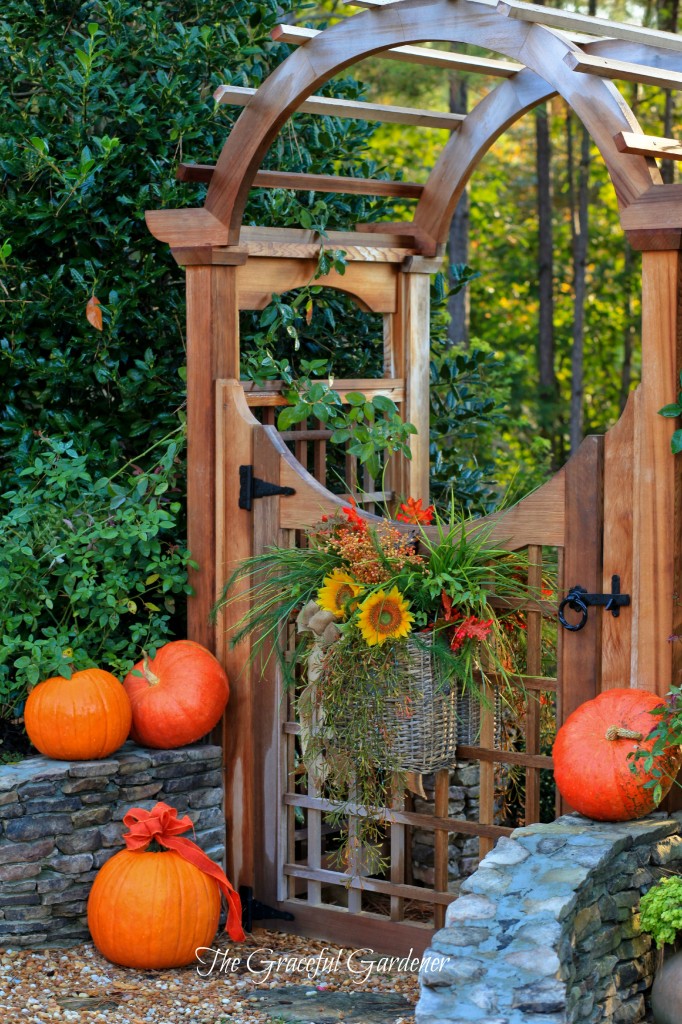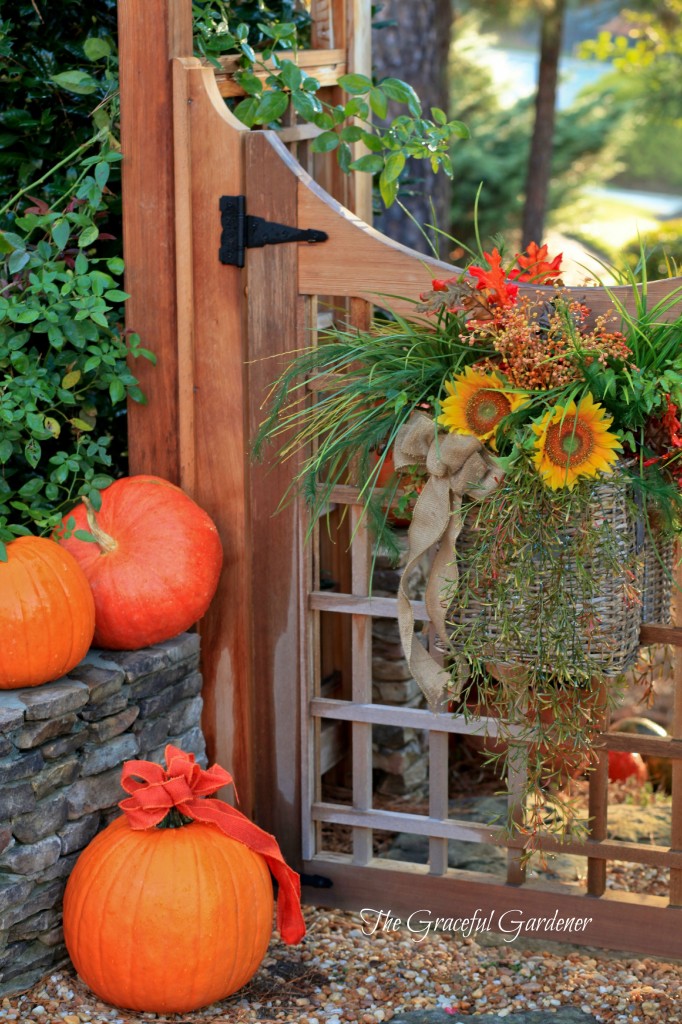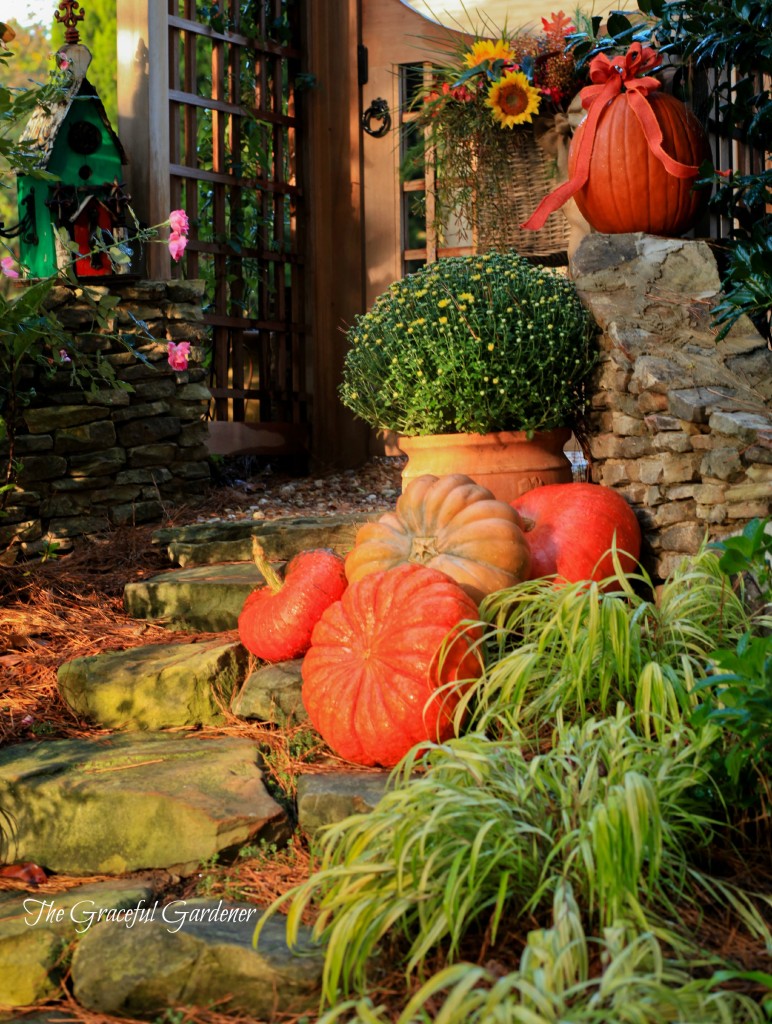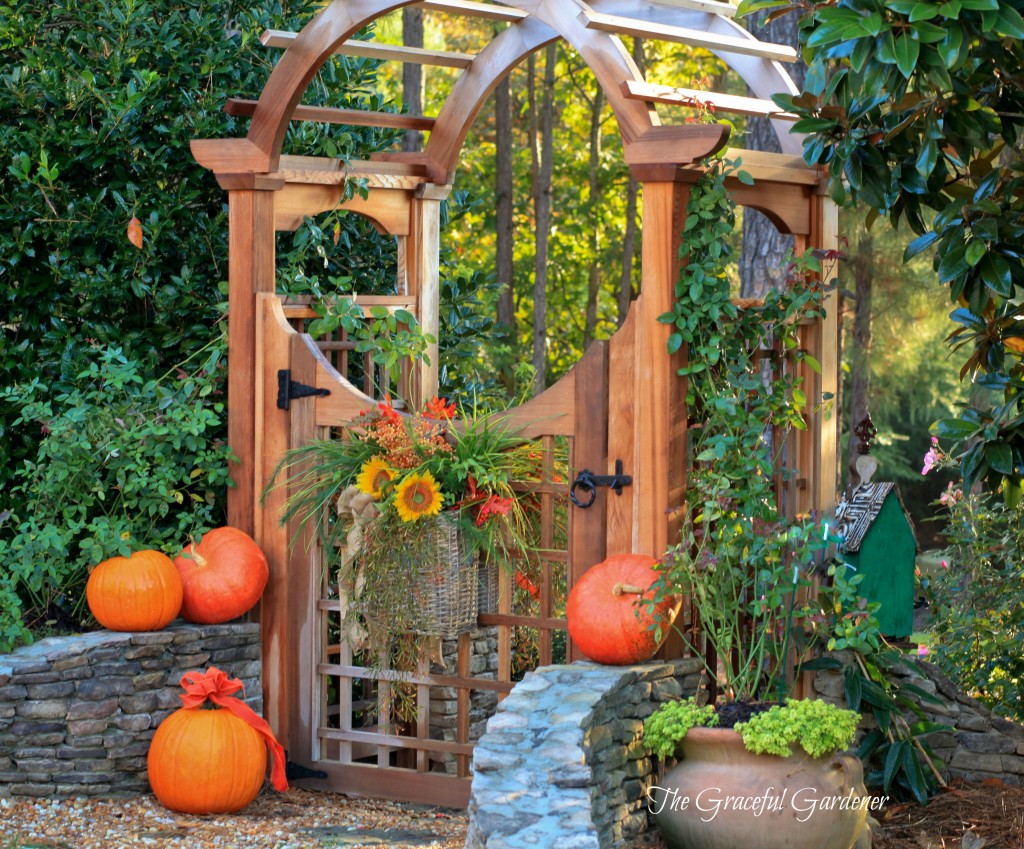 Pumpkins in containers and spilling into my Garden….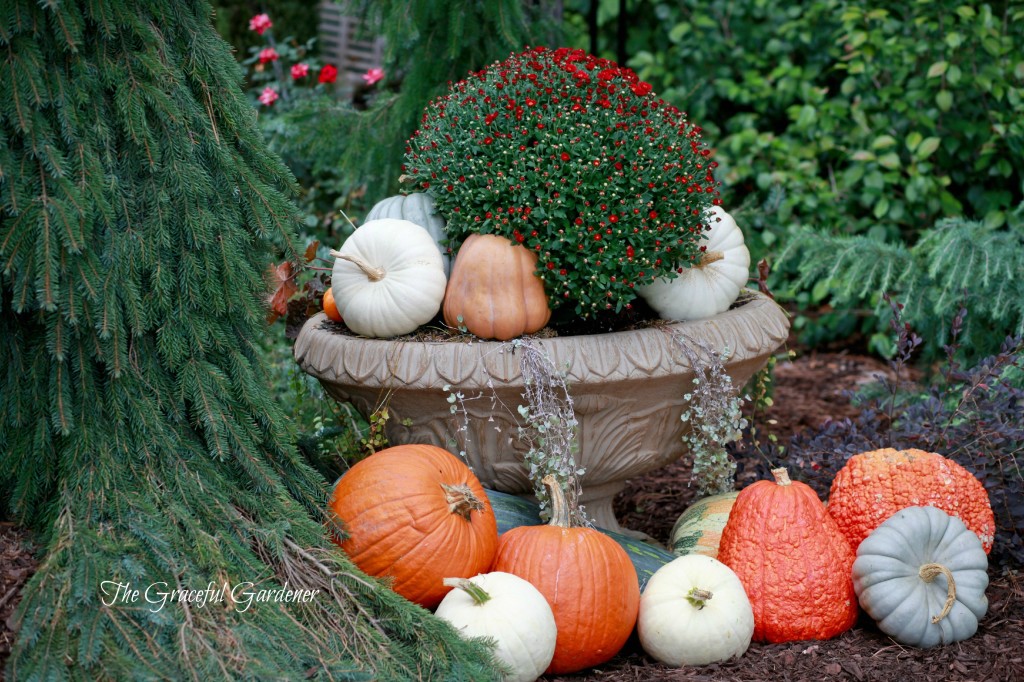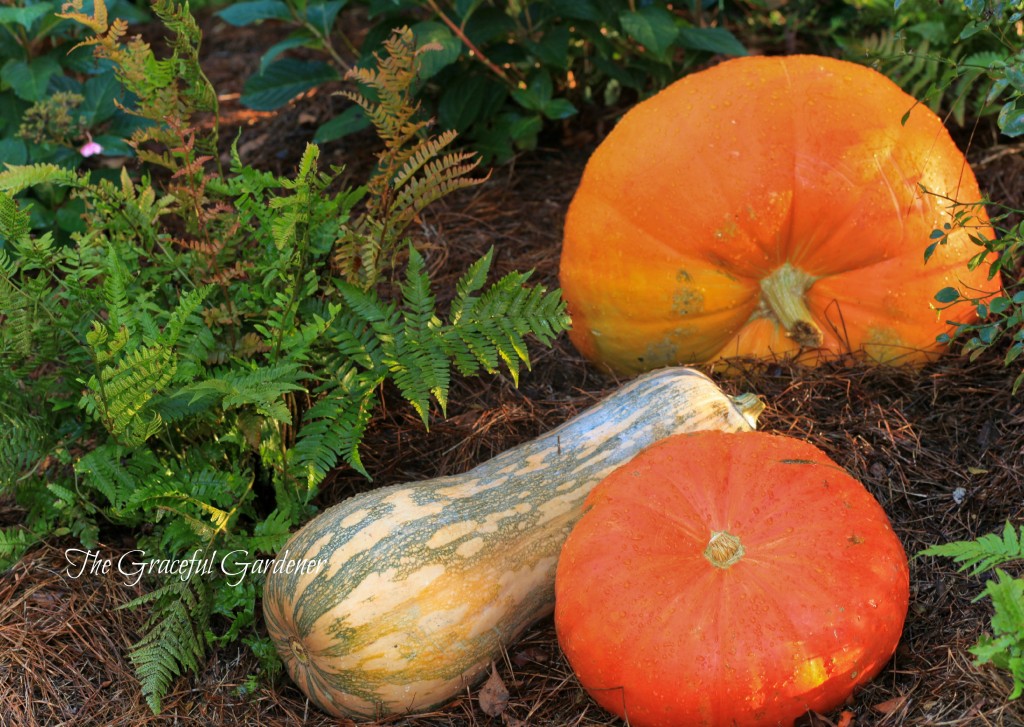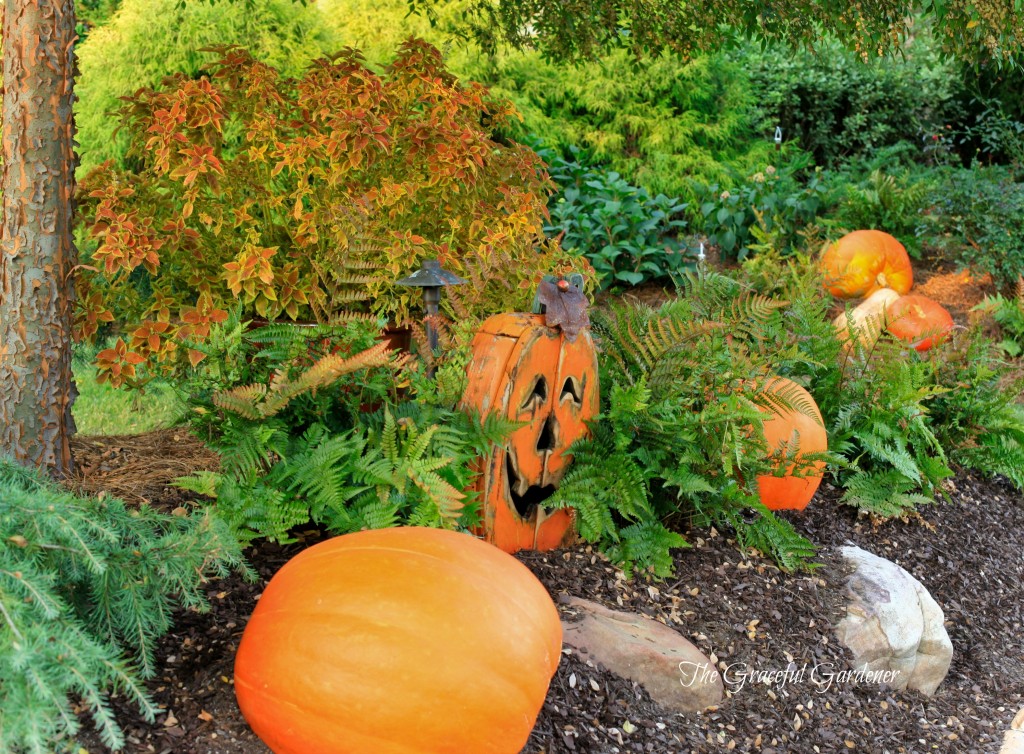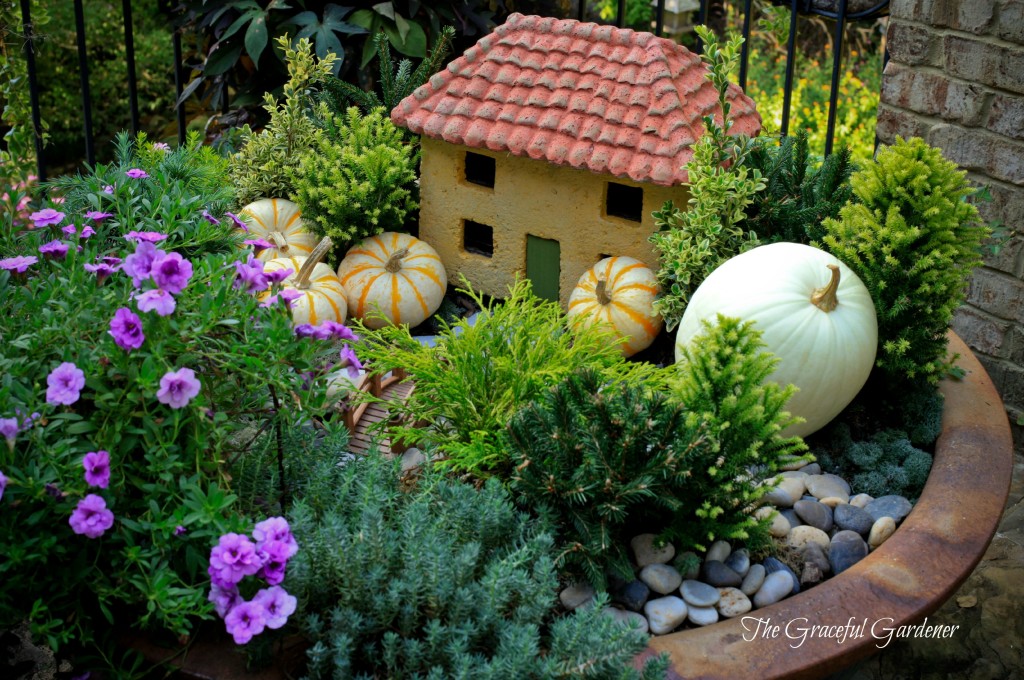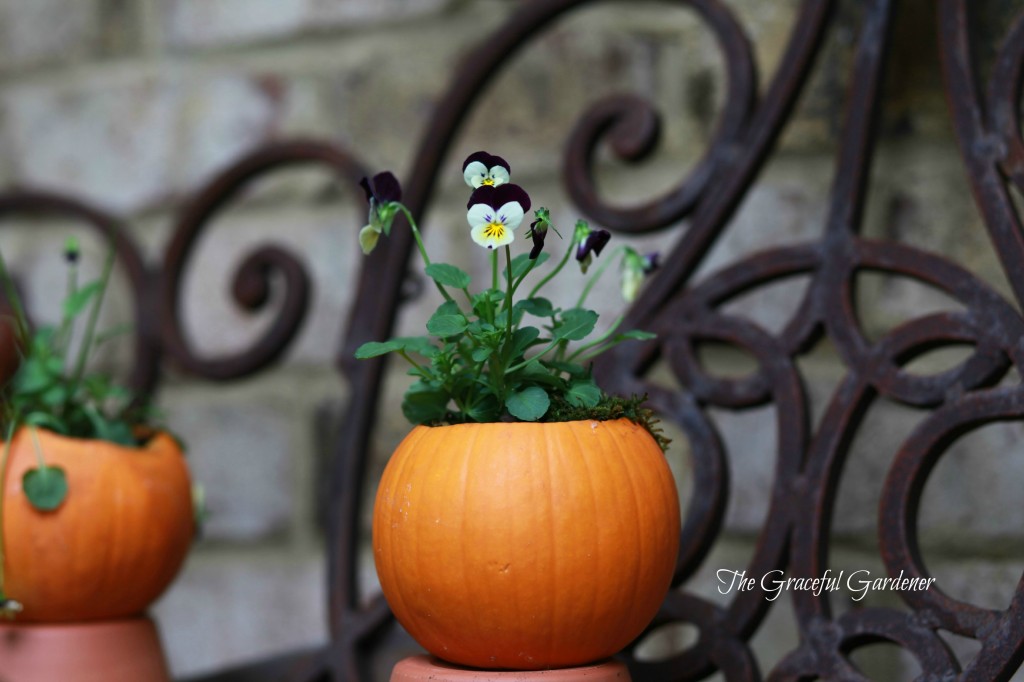 My Fall Wreaths and Entrance….HaPpY FaLL!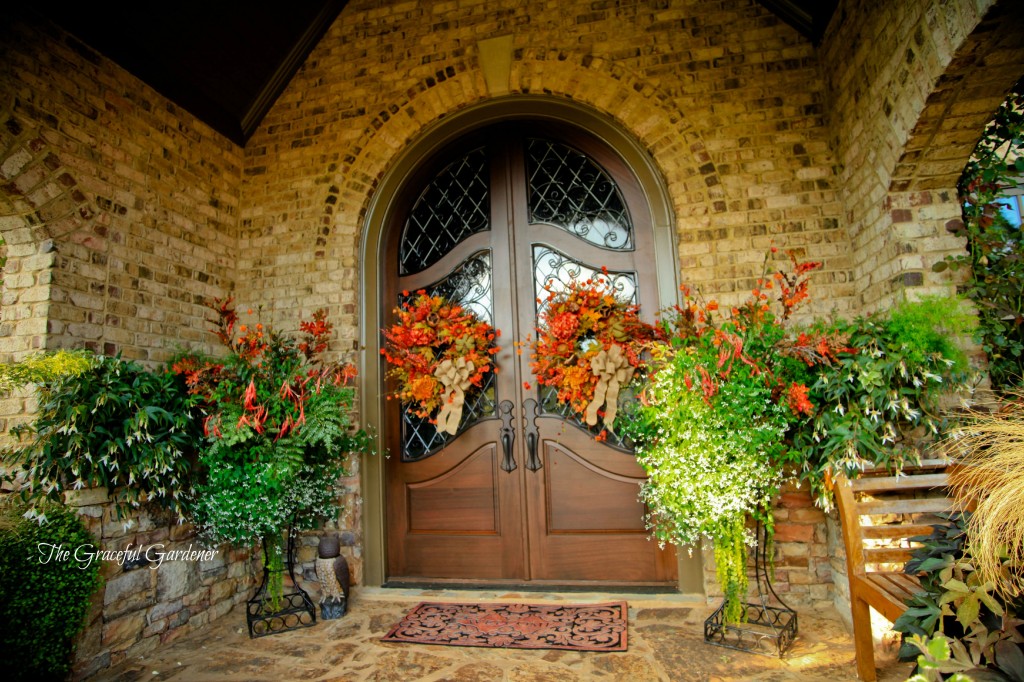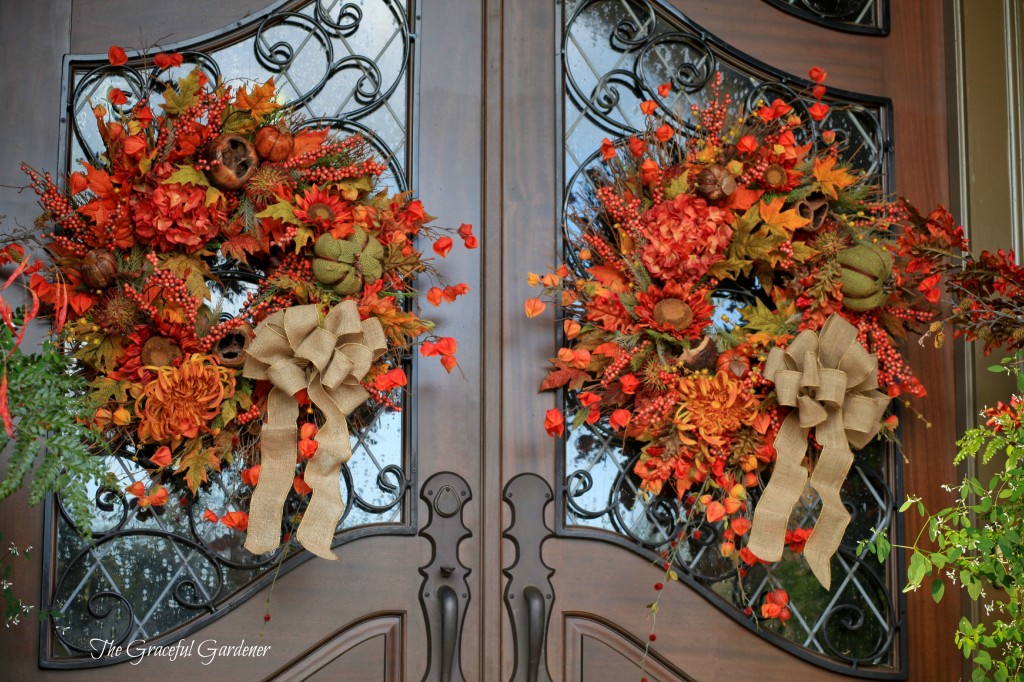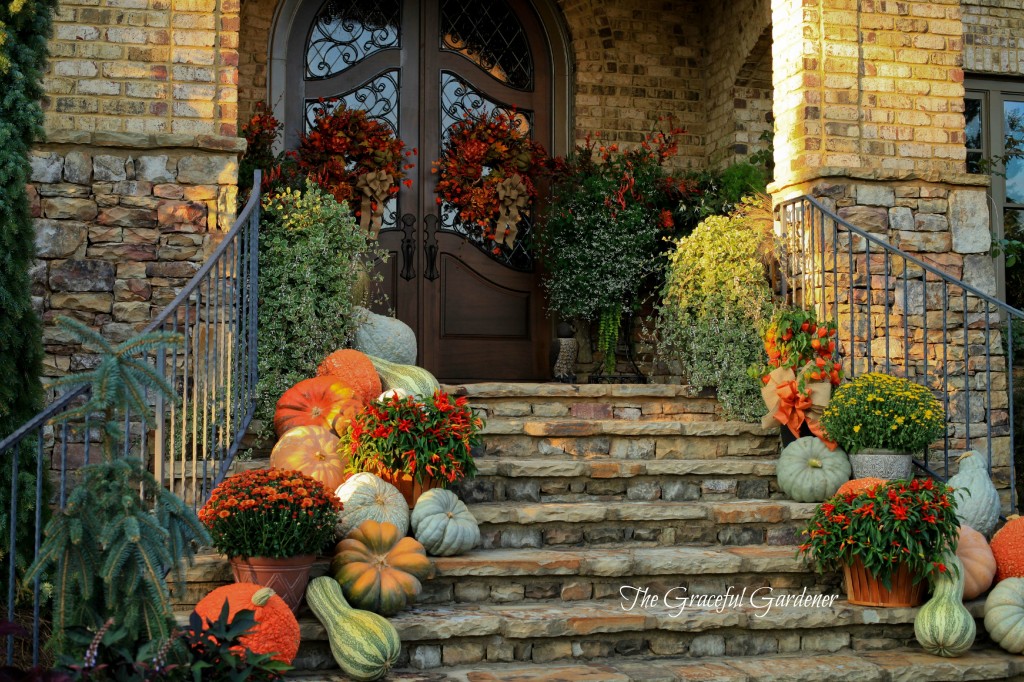 Thanks for visiting…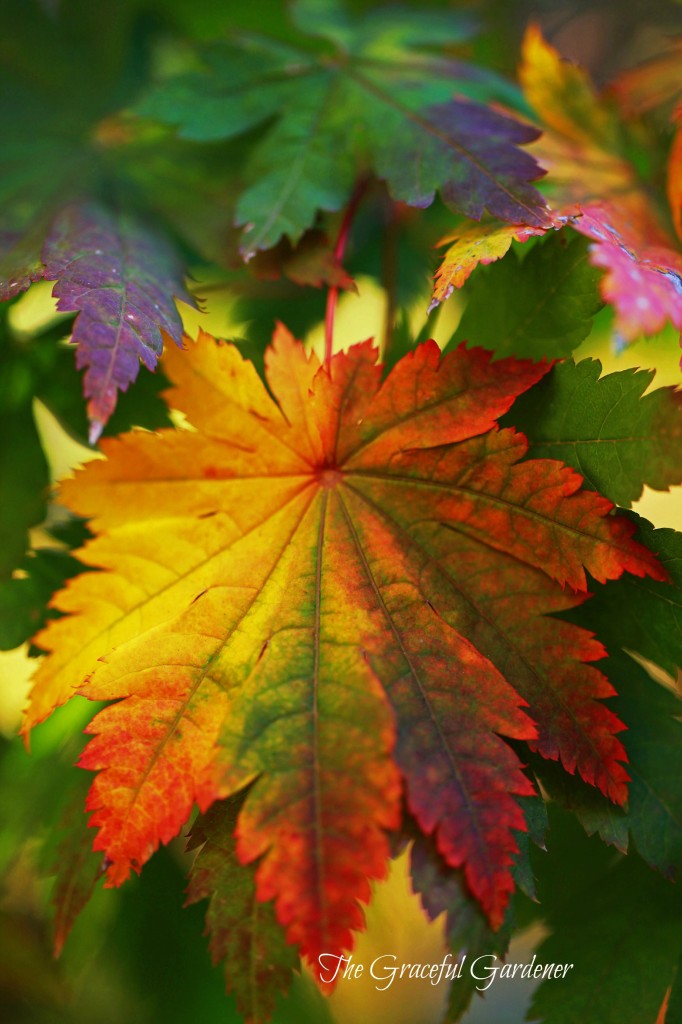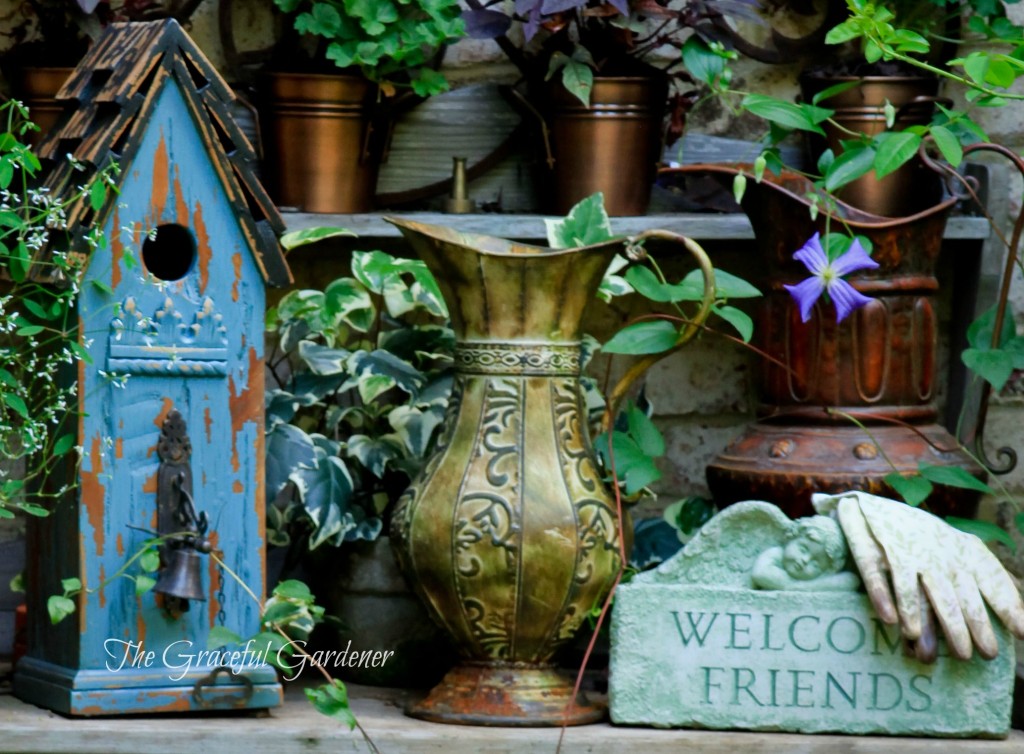 Ahhh.. the potting bench, practically every gardener's dream (at least mine) for their garden.  A place used for starting out young plants, storing our small garden tools, clay pots, soil and watering cans. Oh, and I forgot to mention an opportunity to unleash the 'design diva' in those of us who love to decorate!
I wanted my potting bench to be simple and functional, as well as, adding a bit of character to my garden. Mine is situated in 'a sweet little spot' between my garage and chimney wall under an overhang somewhat protected from the outside elements. The fact that's its located in the coveted morning sun area of my garden allows me to garden in a wonderful shady spot during the hot afternoon. My garden spigot is located right next to my potting bench so watering and hosing down my dirty mess is super easy.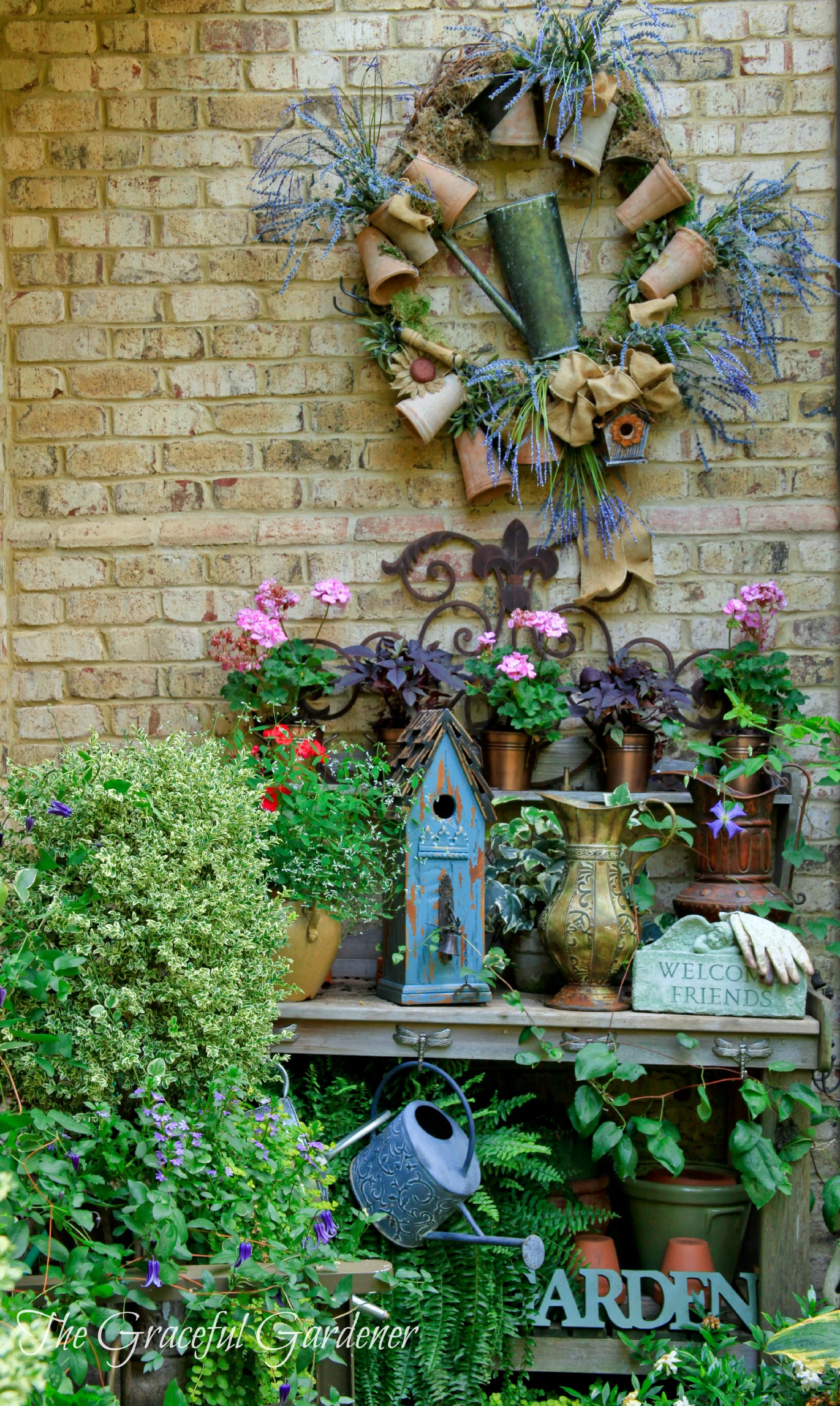 When my potting bench isn't in 'work mode' I sometimes decorate it with the change of seasons adding a focal point to that area of my garden…..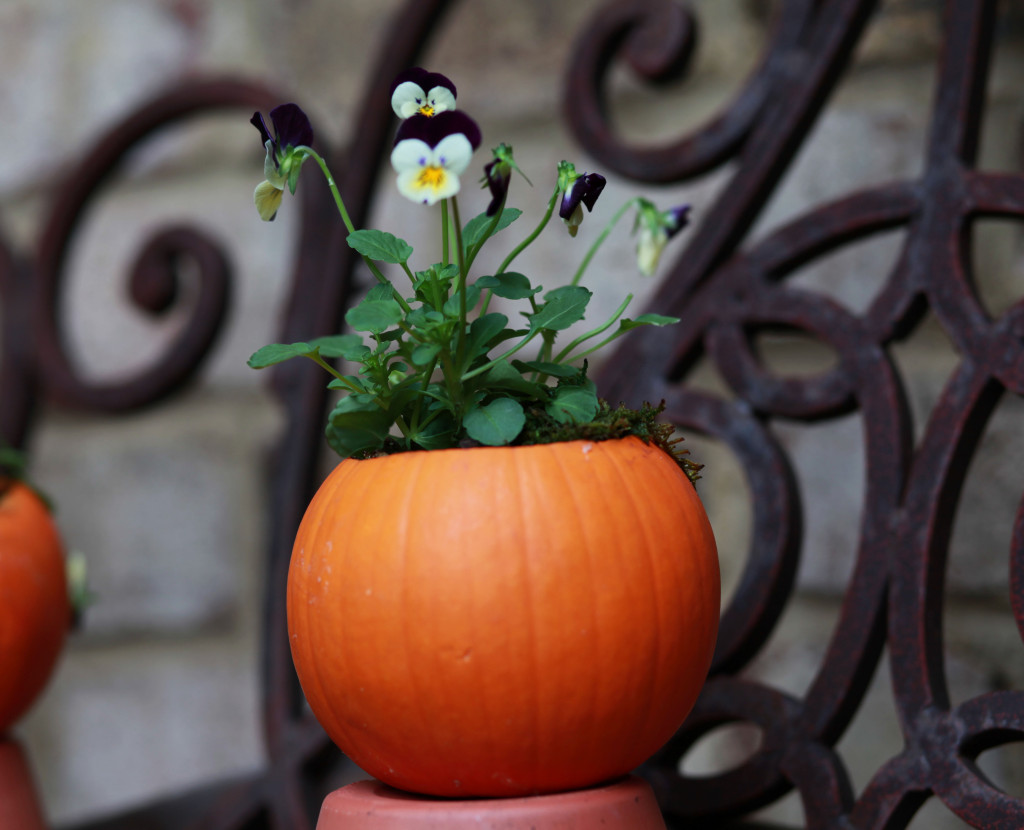 So do you have a 'special nook' in your garden?